About Us
Devotion Machineries Co.,Ltd
combined with Devotion (Changzhou) Energy Equipment Co.,Ltd (previous name Guangzhou Devotion Thermal Facility Co.,Ltd), is one of subsidiaries of Devotion group, it's dedicated to provide heat soluations for overseas clients, its products cover gas/oil fired steam boilers/hot water boilers, electric steam/hot water boilers, solid fuel steam/hot water boilers, thermal oil heaters (boilers), pressure vevessls, heat pump and so on. We not only provide qualified products and its accessories with competitive prices and in time services, but also provide system design, overseas installation & commissioning as well as life-span after sales services.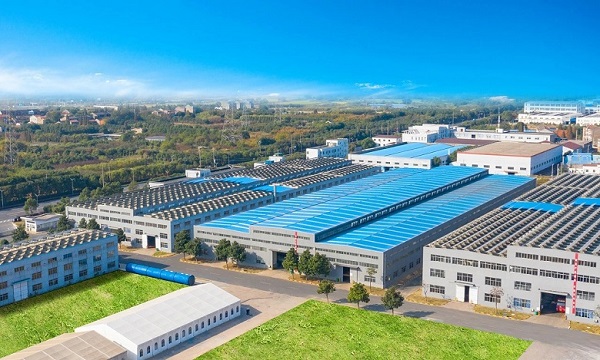 Devotion is a holder of class A boiler manufacturing license, D1 & D2 pressure vessel manufacturing license and class 2 boiler installation license. Devotion has state-of-the-art fabricating & testing facilities, complete quality management system, world-wide sales and after sales network. For last 15 years, Devotion sales revenue and technological innovation achievements are ranking the top in boiler industry. In addition, we are one of pioneers in obtaining certificates of ISO9001, ISO14001, ASME, GOST, etc in boiler industry.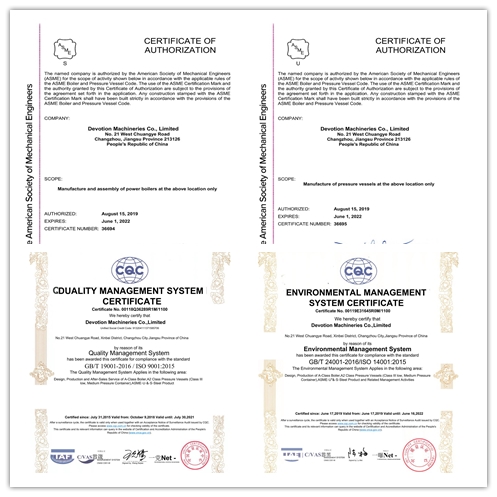 Devotion has got numbers of honors such as grade A Taxpayer, AAA class creditable company, municipal big taxpayer, provincial big taxpayer, 2007 Guangzhou Excellent Foreign Investment Enterprise, etc. Its products also have been awarded titles of 2008 national environment- friend promoting products, energy-saving products of Industrial Boiler Association, etc. DEVOTION trademark is a famous brand in China.

Devotion products have been sold to every corner of China and also exported to worldwide countries. For the time being, there are more than 10, 000 Devotion brand end users of hotels, schools, hospitals, petroleum and industrial plants in the chemical, textile, power plant, smelting, automobile, tobacco, food, brewing sectors and so on. In the mean time, Devotion products have been batch sold to many departments of central government, national embassies worldwide; Five-star hotels like Sheraton, Hilton, Marriott, etc; Chain hotels like Jinjiang Inn, Hanting, etc; Top global 500 enterprises such as Coca Cola, P&G, Toyota, etc; Famous domestic enterprises such as Dongfang Steam Turbine Works, Liaohe Oilfield, Foxconn, etc; Renowned real estate companies such as Wanda, Country Garden, Chateau Star River, etc; Reputable universities such as Tsinghua University, Beijing University and so on.

Devotion's products also have been well sold to Europe, Africa, Middle East, Southeast Asia, South America and so on. It's more than 70 countries. It's one of leading exporters in China boiler industry.